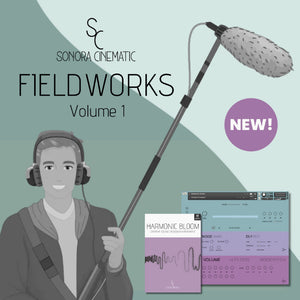 We've just released Fieldworks Volume 1 - a collection of of raw and processed experimental field recordings (as wav files) which you can use for your music and sound design. 
Find out what's inside and the exclusive deals we have for existing Harmonic Bloom or Verticale customers!
---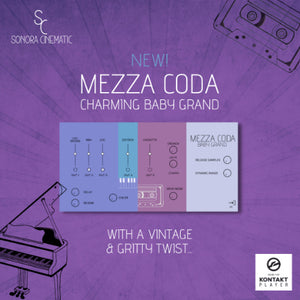 The baby grand counterpart to Verticale is here!  Mezza Coda offers a rich and authentic sound that captures the nuances and beauty of a baby grand piano which is enhanced by the warmth and character of two unique signal layers... In addition to the Cassette layer (also included with Verticale) which is great for adding a vintage vibe and a touch of grit, Mezza Coda has a second unique signal layer - Distbox – which adds a unique character and texture to the sound of the piano, perfect for adding an edge to your music or creating lo-fi vibes. Just like Verticale, Mezza...
---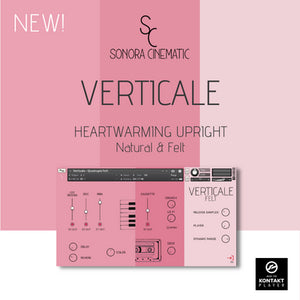 On International Piano Day, we are excited to release our latest Kontakt instrument - Verticale! A unique take on the upright piano, Verticale is the only virtual instrument currently available that has been recorded with four layers of felt, what's more it features a unique Cassette signal (great for producing lo-fi music) and much more. It's certainly not 'just another' piano library! In addition to the felted sounds which are rich and mellow, we also included a natural patch which delivers a pure and warm sound. Combined with the onboard features and effects, Verticale will take your music to new heights of...
---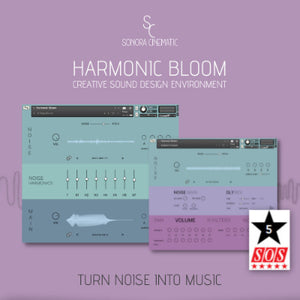 Our sound design Kontakt Player instrument Harmonic Bloom has become one of our best selling releases to date and judging by the verdicts in these first reviews, the press can see why!
---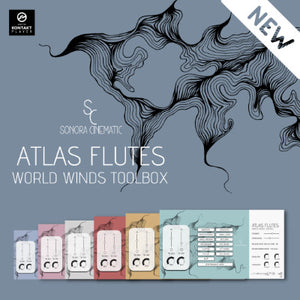 Add woodwinds to your musical creations in new and exciting ways. We are so pleased to announce the release of our next Kontakt Player instrument - Atlas Flutes World Winds Toolbox! Atlas Flutes was developed in collaboration with German film composer Christoph Zirngibl for his score on the hugely successful animation film Mia and Me: The Hero of Centopia - out in UK cinemas now! "I had been searching for these specific flute sounds I heard from my favourite James Horner scores for years. I had a ton of fun using Atlas Flutes in some of my recent scores and I'm extremely excited being...